Banshee Cashmere overcoat (Black)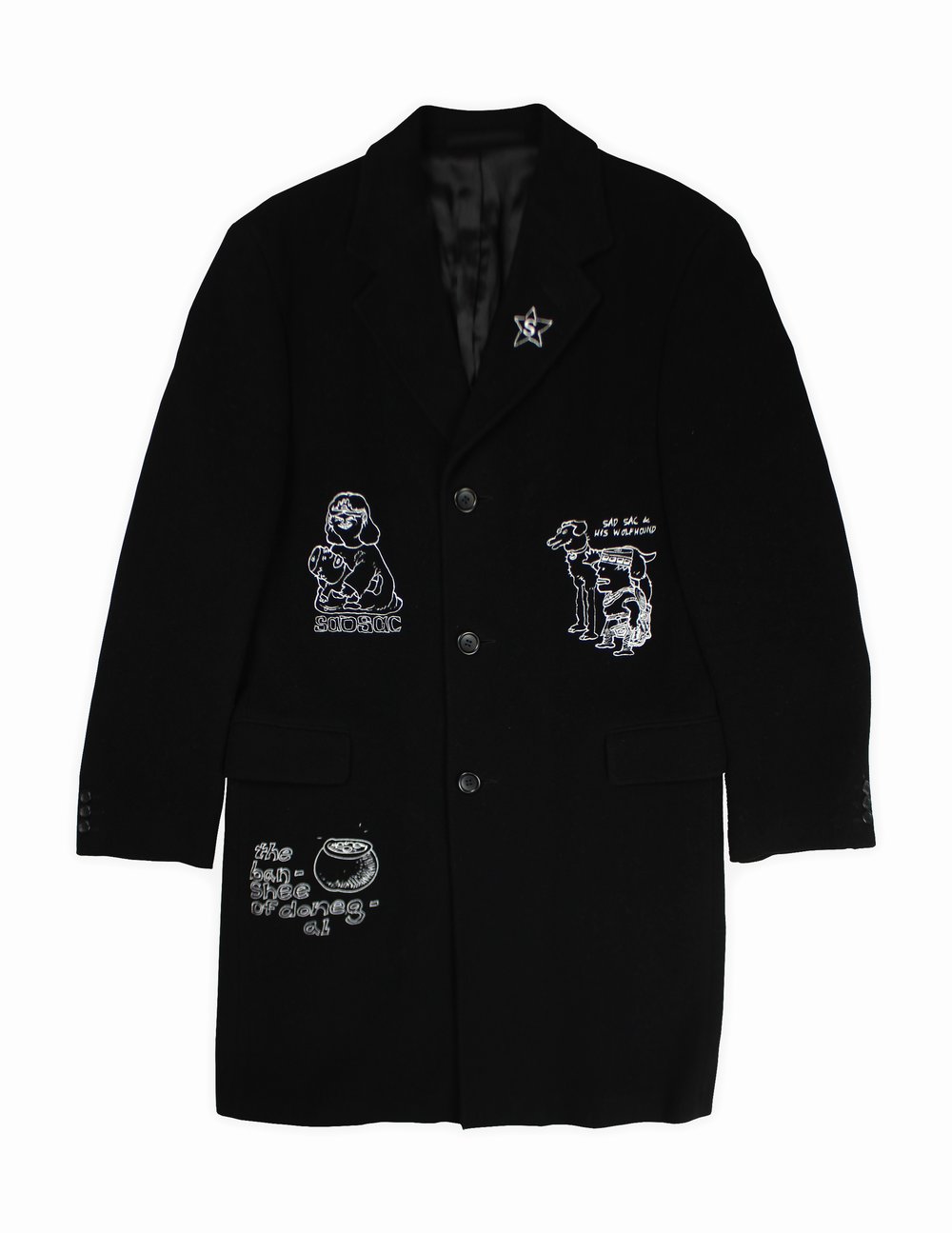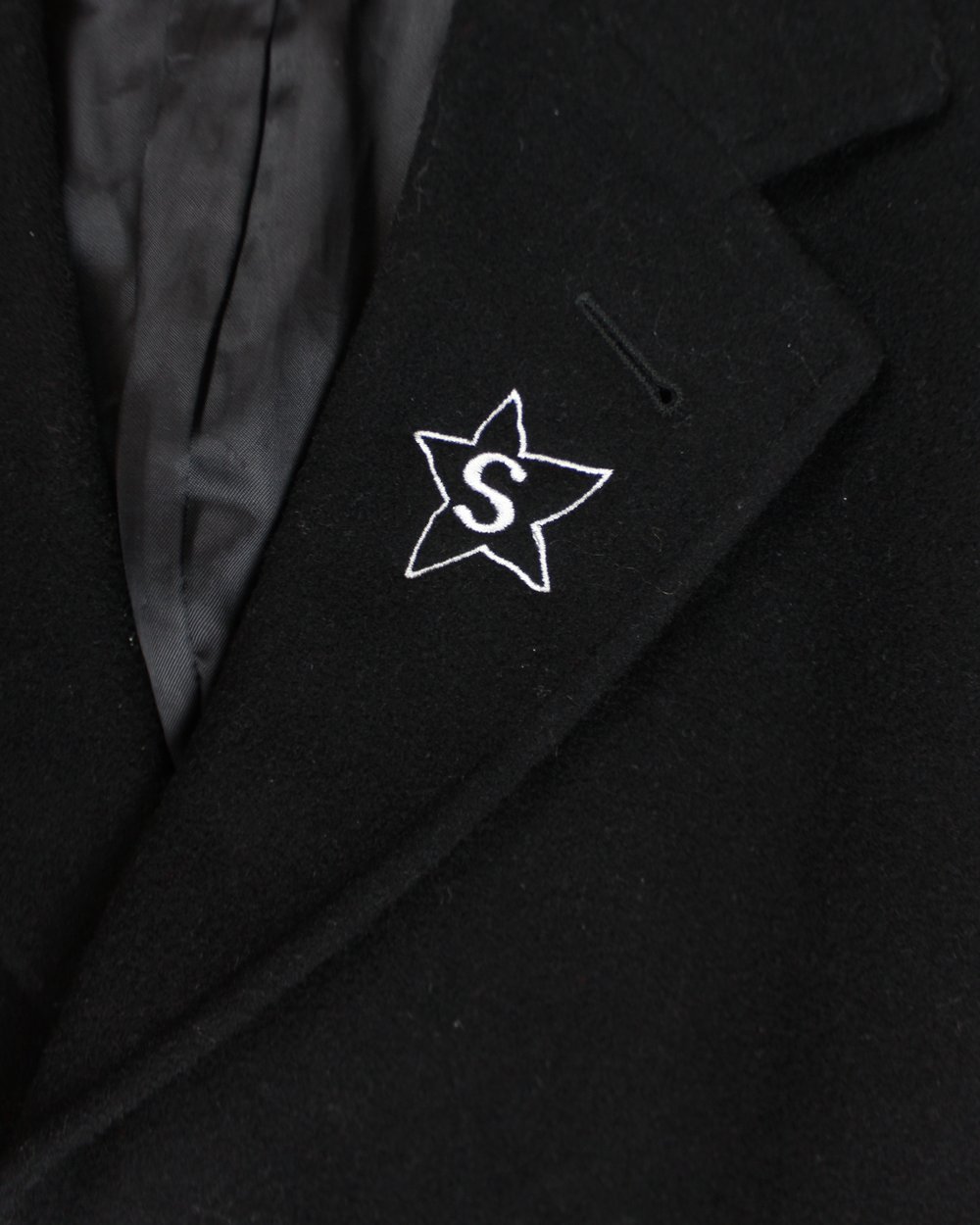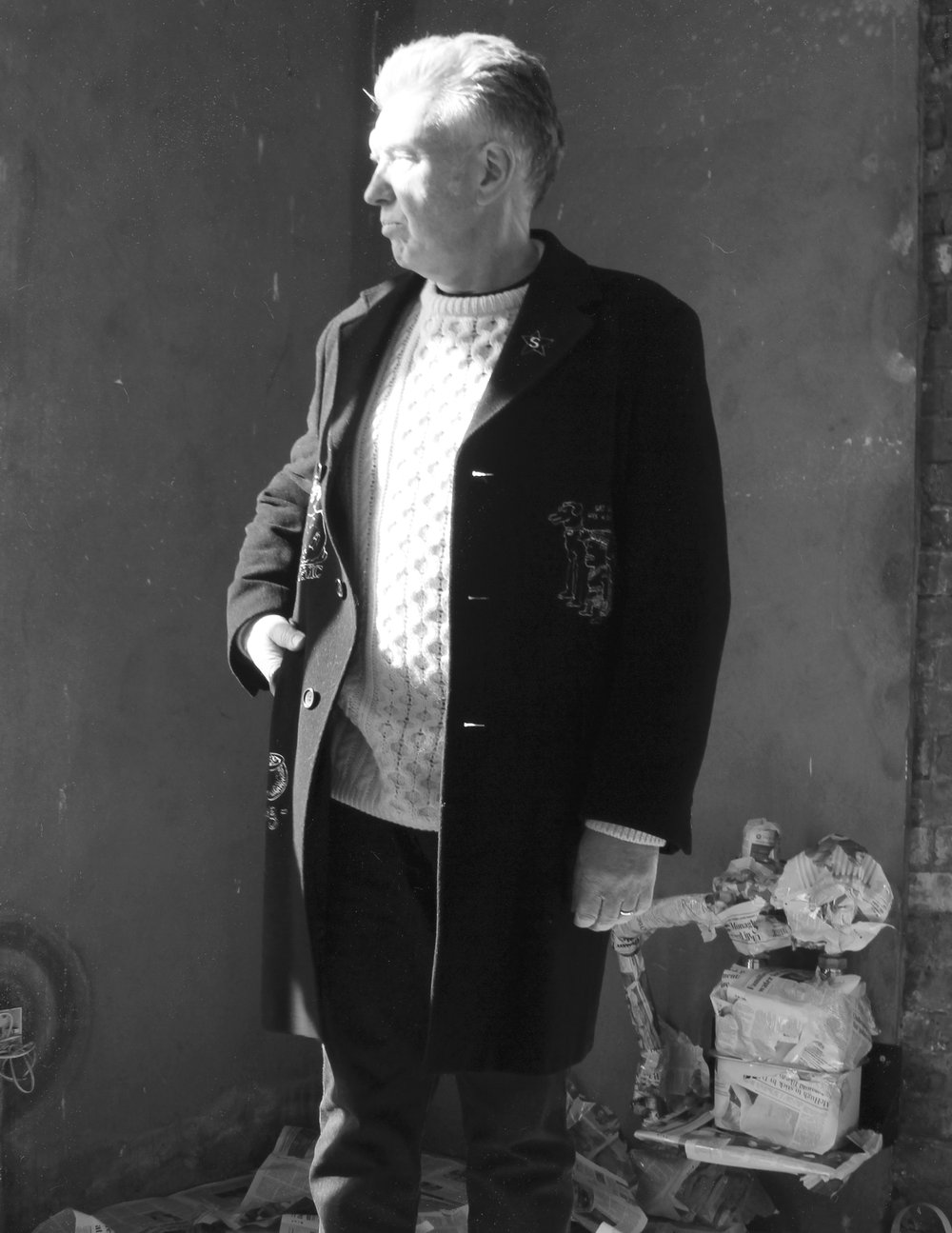 This is a pre order so please allow 3/4 weeks for shipping.
Repurposed cashmere wool overcoat using high quality embroidery. Made in Ireland.
The overcoats are pre loved so each piece will be slighlty different, being unique to each customer.
Definitely fits true to size (Men's sized but a unisex style) Model is 5'11 & wearing a size large.